Expedition Haggis 2023: The Greater Patagonian Trail
April 2023 - February 2024
Whilst still in the UK, I was researching long distance Chilean walking routes as an alternative plan to visiting Peru due to the political unrest and protests going on at the time. The type of information I was after, i.e. a continuous walking route down the length Chile, evaded my Googling, and I eventually decided that travel to northern Peru would be ok afterall, so continued to the jungle to build with my friend as initially planned. The Chilean walking itch, however, stayed lingering stubbornly in the back of my mind, so when the idea of a Patagonian training trip came up, I got re-excited at the possibility.
For this part of the 2023 mission, I was looking for something like this...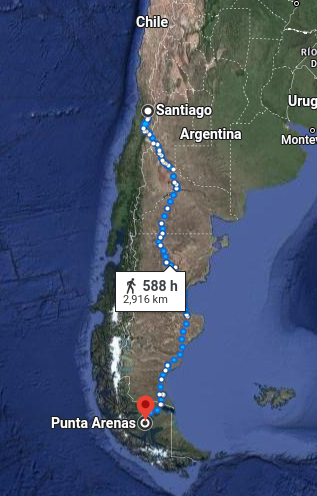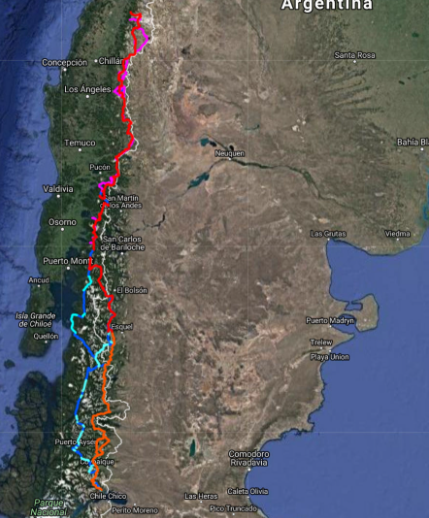 Much to my relief and delight, I discovered an amazing, unofficial, very wild sounding route called the 'Greater Patagonian Trail', mapped over several years by German-Chilean couple Jan Dudeck and Meylin Ubilla, and was immediately excited. Their work contains an incredible amount of invaluable resource indicating linked walking and pack-rafting routes through the region.
It is a network rather than a single route and it is clear when reading Jan's work in writing up the information that the cultural aspect of the journey is, correctly, very important. The people of the land have their roots in it and rely on it's resources in a way that has sustained them and their families for years. Visitors to the land are new and the relationship created must be one developed with great care. This means that it is less a route to bomb through like a training marathon and more an adventurous exploration that requires adaptation, creativity and acceptance of change as the journey progresses. Having read the vast amount of information provided about the route, I am open to setting off on this mad journey and seeing what happens.
All going well, the idea is to link a continuous route down the length of Patagonia, starting in Santiago, Chile, and ending in Punta Arenas - the departure destination to Antarctica. The route involves navigating on previously poorly mapped territory using GPS tracks over a possibility of approximately 5,000km, meandering through vastly varying environments including temperate rain-forest, desert, volcanoes, mountains and ice. The more I read, the more I realise how serious an adventure such a journey will be.
I will be beginning down this route in British spring, meaning it will be approaching Patagonian winter. Since the route varies so much in height, environment and season, it will be a great opportunity to endure some wintery conditions ahead of Antarctica, but I will have to be cautious as the season progresses as some river crossings may become impassable at certain points of the year. I have some other ideas in mind for what could happen if the trail becomes impossible for a number of months, but we will see about that when I get there!
In short, close to Iquitos in the Peruvian jungle, I played the game of punching 'Punta Arenas' into Google maps to see what would happen. (Google Maps can't find a route, in case you're wondering!) The creative boundary of dreaming up what could happen in between led me to this exciting wealth of information - love a mad plan!
Looking forward to finding what I find and seeing what I see! And thank you to all those who have contributed over the years to this route - look forward to joining this community of people and finding my own contribution!
Donate to help bring Sophia home!
Please note - this is not money to fund the trip. To read more , please see my blog, here!